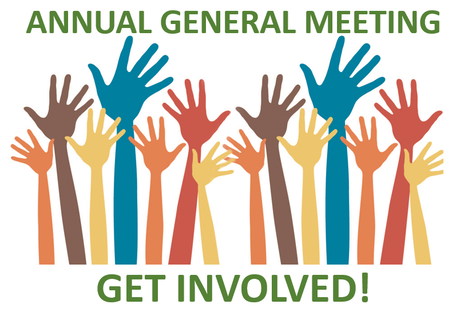 PLEASE NOTE: Revised AGM start time of 2.30pm.

The BMW Race Driver Series Committee would like to formally announce the following:
The Annual General Meeting
of the
BMW Race Driver Series Inc.
will be held at
2:30pm on Saturday, 11th June 2022
at the
Bucklands Beach Yacht Club
Ara-tai
Half Moon Bay
Auckland 2012
As required by our constitution, an agenda and financial report will be circulated to all members at least 14 days ahead of the meeting. In the interim, members are asked to consider the following:
1) Any motions that members want voted on at the AGM should be made in writing via email. They should include all the necessary details of exactly what members might be asked to vote on at the AGM.
All Member's motions must be received at least 28 days ahead of the AGM.
ie before Saturday, 14th May 2022.

All Members motions will be considered by the Committee and, if accepted, will be added to the AGM agenda. Where necessary, motions may be modified or combined with other similar motions or rejected outright – The Committee may in its absolute discretion decide whether or not the society will vote on the motion.
If a vote is required on any motion, the Committee will determine if that vote will be made by all members, or only by those in a particular class.
2) Any items of General Business that members want included on the agenda can be forwarded in writing or by email to [email protected]. The AGM agenda will include a section for General Business topics to be introduced at the meeting, but topics specifically included on the agenda will take priority, so it is advisable to send them in advance. This also means that all members will be aware of the topics beforehand and can consider them in ahead of the meeting.
3) To actively participate in the AGM your BMW Car Club membership must be current.
To renew your BMW Car Club Membership, please do so by visiting their website here.
4) Any Member entitled to attend and vote at a Society Meeting may appoint a proxy in their place, provided:
a) The proxy appointed is a Financial Member of the Society including a financial member of the BMWCC entitled to attend & vote at Society Meetings.

b) The proxy is notified to the Committee at least 24 hours prior to the Society Meeting.
---